The dating app is backing a slighted user by promising its first full scholarship as well as a paid internship.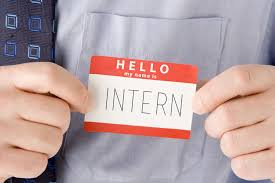 Tinder may have changed the face of dating for millions of people around the world but for one young student, it's also improved her employment prospects after the company offered her a paid internship as well as its first full scholarship.
The impressive offer came after University of Nebraska Omaha student Shannon Workman had her sorority membership revoked for posting a "risqué" photograph of herself on the app. The photo, which shows Workman and two fellow sorority sisters wearing Chi Omega shirts, was deemed to violate the sorority's Human Dignity rule.
"There's no place for personal degradation within membership of Chi Omega," explained one chapter administrator but Workman insisted she hadn't done anything wrong and quit before the organization could forcibly remove her.
However, Workman – who says she was in shock following the reprimand – now has a unique offer on the table which would surely be more sought after than a sorority membership.
Tinder reached out to the 20-year-old, offering its first ever full scholarship as well as a paid internship.
"It's easy to give in and give up," Tinder co-founder and CEO Sean Rad told BuzzFeed News. "We think what Shannon did sends a very empowering message to young women and college students, which is actually one of Tinder's largest audiences. Don't conform, don't let people tell you your beliefs are wrong just because it's not the same as their beliefs."
Rad personally contacted Workman after the news broke and admitted it was a company first.
"It's the first time we reached out to someone whose story inspired us and asked them to be part of the team," he said. "Her actions showed a depth of leadership and courage that is admirable and something we value as part of our company culture. We always want to stand up for our users who stand up for us."
Workman was understandably thrilled with the offer and defended the dating app – "I think it's absolutely amazing," she said. "I do stand up for Tinder because I don't think there's anything wrong with it. Some people use it for hookups but I don't, and a lot of great things happen through Tinder."
More like this:
Napping employee wins $5K payout for unfair dismissal
Why you should clean up your desk – but not too often
Employee experience: passing fad or here to stay?