A recent survey is shining light on the role, casting it as a promising career path to follow.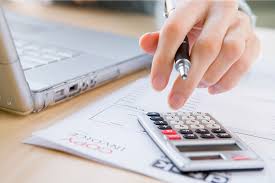 Working as a payroll manager might not seem like a glamorous career path to everyone but one recent survey is shining light on the profession, praising it as an enviable opportunity.
"Payroll offers strong job opportunities and it's also a profession that is accepting of those looking for a career change – provided you have the analytical mind-set and soft skills required to succeed," says
Jason Walker
, managing director of
Hays
New Zealand.
The company recently conducted a survey of 430 payroll managers based across Australia and New Zealand – results show that the sector not only has strong job prospects but also a high level of engagement.
In fact, the vast majority of respondents said they were happy with their decision to work in payroll and 92 per cent said they'd choose the same profession if they could start their career all over again.
Despite the job satisfaction, over half (57 per cent) said they felt the field was not recognised by the wider community as a viable career path.
However, the title of payroll manager is not so easy to come by and 66 per cent of respondents had held at least three positions in payroll before becoming a manager.
Over half (57 per cent) had started their career in another field before moving into payroll.
"That's why today's payroll managers possess a wide range of qualifications and why the payroll profession is one that values on-the-job learning and practical experience to expand technical skills and knowledge," said Walker.
Payroll managers pointed to a number of hard skills as absolute prerequisites including an analytical mind-set, mathematical skills and a solid understanding of payroll legislation and awards.
However, soft skills were also important with professionals identifying nine key factors which were important to success in the role including attention to detail (48 per cent), communication (43 per cent), prioritising deadlines (26 per cent) and problem solving (25 per cent).
More like this:
Huge Kiwi employer investigating pay problems
NZ employers urged to check payroll systems
Payroll fail threatens major festival's last days