Disability issues minister Nicky Wagner says the initiative will help employers build better teams and successful businesses.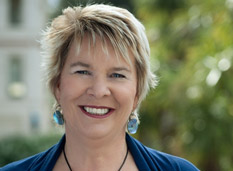 New Zealand's disability issues minister has launched an employment program that, she says, will not only support jobseekers with disabilities but also help Kiwi employers forge stronger teams.
"EmployAbility helps employers build successful businesses, great teams and stronger communities," said Nicky Wagner, after announcing the initiative.
The scheme, targeted at jobseekers in the Bay of Plenty – will assist people with health conditions and disabilities into employment. The new initiative is an extension of the successful Christchurch-based Project 300 employment program which saw 584 people find work.
"We want to hear from employers about the support they need to help them employ people with health conditions and disabilities, and what they need to become a disability confident employer," Wagner added.
Under the scheme, Work and Income will match clients with a health condition or disability to jobs that suit their particular skills.
"Once a person gets a job, we'll offer ongoing support to them and their employer, to help ensure it's successful for everyone," says Wagner, who noted that it was vital to support both employers and employees throughout the process.
"What we learnt from Project 300 is that engaging with and supporting both employers and employees helps to form a mutually beneficial relationship. It's about matching the right person to the right job," she said.
"People with health conditions and disabilities tell me that they want the same opportunity to work that other people have and that having a job is important to them," added Wagner.
"Having a job is more than just earning a living. Working gives people confidence and independence. It helps them build a better future for them and their family. It connects them with the community."
For all the latest HR news and info straight to your inbox, subscribe
here
.
More like this:
Teen worker crushed on Waiheke ferry
The high cost of cash rewards
Why one Silicon Valley start-up is starving staff