A Taranaki worker who fell asleep on the job has been awarded over $5,000 after winning her fight for unfair dismissal.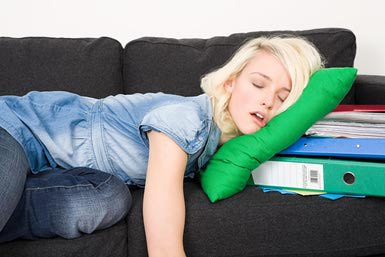 Falling asleep on the job might sound like an obvious case of gross misconduct but it seems the
Employment Relations Authority
thinks otherwise after it awarded one worker more than $5,000 for unfair dismissal.
Mereana Taylor had worked as a night porter for eight years when she was fired for falling asleep on shift – she claimed to have sat down to rest her as she'd been feeling generally unwell and had a sore back and neck.
The long-service employee admitted that she couldn't remember falling asleep at around 3.40am but acknowledged being woken up by two kitchen staff at 5.35am.
Taylor – who was the only employee on duty at the time – was supposed to let two colleagues into the building but they had been forced to wake one of the managing directors, Pete Tennent, instead.
After two meetings, Tennent Hotels Ltd decided Taylor's actions constituted serious misconduct as she had compromised the security, health and safety of guests – she was ultimately dismissed.
However, while the employer appears to have provided the required consultation process, the Employment Relations Authority found there was no adequate investigation into Taylor's claims that her back was sore and she was unwell.
"A fair and reasonable employer could be expected to have requested that Ms Taylor obtain medical evidence, and to have considered that evidence, before deciding to dismiss her," the authority said in its findings.
Tennent Hotels was eventually ordered to pay $5,488.20 to Taylor for lost wages and emotional reparation.
Simpson Grierson
lawyer
Carl Blake
told HRM that failure to follow a fair process was one of the most common firing mistakes among New Zealand employers.
"Regardless of how absolutely clear an employee's misconduct may be – in the sense of even being videoed stealing money or engaging in absolutely serious misconduct – a process still needs to be followed," he stressed.
More like this:
Could Countdown be your next HR consultant?
Employees still uncomfortable with basic HR issues
The compliance challenge for privately owned businesses