Many people associate fast food employment with low-wages, entry-level opportunities. The Chief People Officer at McDonald's is on a mission to change that.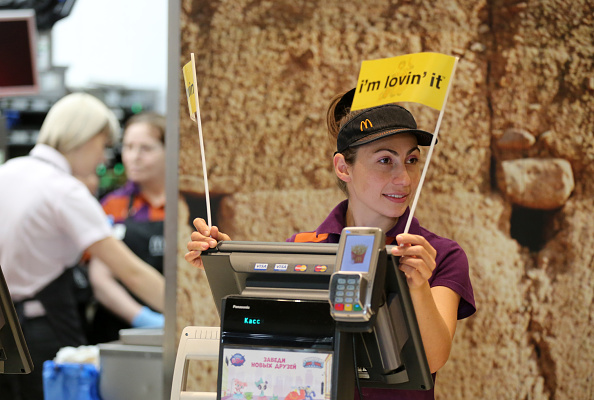 When Len Jillard was 16 years old, he became a part-time crew member at McDonald's to earn some spare cash in between hockey practice and school. He is still employed by the fast food giant – although instead of serving fries, he now serves as Chief People Officer.
Jillard is just one of McDonald's countless employees who feel professionally fulfilled at their job; in fact, the company boasts an almost unrivaled 91% staff satisfaction rate. One of the primary reasons for this is the leadership development opportunities that exist within the company.
One way that this manifests is through the three-legged stool, comprised of operators, suppliers, and corporate employees. Each leg is valued equally, and must work interpedently to sustain the business.
In addition, to ensure that each component aligns with the brand's overall cultural fit, HR has instituted a rigorous assessment process to prepare franchisees for their supervisory role overseeing workers. This includes:
Panel Interviews – individuals are brought into the boardroom for an open dialogue with various members of McDonalds' senior leadership.
On-the-job evaluations – monitoring potential franchisees in a restaurant setting to examine whether they can operate as a fair and patient leader.
A registered applicant program – two-year coursework that teaches panel-approved applicants about operations, finances, and business management
A day of transition where McDonald's reps travel with applicants to their new restaurant and explain location-specific requirements.
"It's a collaborative relationship that we have," said Jillard. "At the end of the day, we're the franchisor and they're franchisees, but the relationship is collaborative because we need each other to be successful."