Following several high-profile cases involving lawyers and drug offences, drug testing has soared in New Zealand's legal profession over the past year.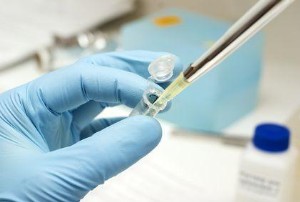 New Zealand's law firms are reportedly upping the ante when it comes to ensuring new hires are not using drugs.
Following a string of cases involving lawyers being trialled for drug offences, the number of lawyers being tested for methamphetamine, cocaine and cannabis has soared over the past year.
According to
The New Zealand Herald
, North Shore company The Drug Detection Agency (DDA) now has 18 law firms signed up to its services – and that's in Canterbury alone.
"It's all risk mitigation," said Kirk Hardy, CEO of the DDA.
The Herald
reported that law firms are using the agency to conduct tests on potential new barristers and solicitors.
The tests are able to detect whether amphetamines or methamphetamine, prescription medication, cocaine or cannabis have been abused over the previous three to 12 months.
Around 7% of the DDA's tests are pre-employment tests undertaken within the legal or financial sectors.
"Some lawyers are quite hot on it, while others have said, 'Geez, we'd be too scared to introduce that into our company'," Hardy said.
The Law Society told
The Herald
that drug testing was a matter for individual firms to consider.
"Lawyers must provide clear and competent services and it's important they are not mentally or physically impeded by drugs," said president Chris Moore.
Lawyers who are found to have used drugs are likely to have breached Law Society rules and could be struck off.
HRM
recently
reported
that New Zealand's construction sector was struggling with a rise in the number of failed drug tests.
Christie Hall, Ernst and Young's employment law leader said at the time that when the new
Health and Safety legislation
is introduced, the use of the tests will become more predominant.
"Random drug testing is becoming increasingly common," she said. "It used to be restricted to safety sensitive areas," she said. "It used to be restricted to safety sensitive areas.
"I think you'll get a lot of employers saying what we do is safety sensitive so we can randomly test."
Hall added that employees will be obligated to take random drug and alcohol tests if clear expectations surrounding substance use are included in employment agreements.
"If you've signed up to the policy – if there's a clear policy in place – if the employers have made very clear their expectations [and] you then refuse a drug or alcohol test, there will be consequences."
She said that random testing also opens up the question of whether an employee is fit to carry out their work.
You might also like:
Failed drug tests on the rise
What does the Health and Safety at Work Act mean for employers?
Far out Friday: Miners using synthetics to fool drug tests