The support carer who fought for minimum wage has had her ground-breaking 2015 win reversed.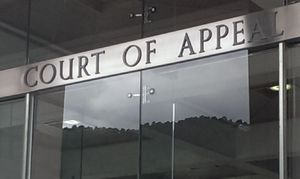 The Kapiti support carer who fought for minimum wage rather than an hourly subsidy has had her ground-breaking win reversed by the Court of Appeal.
For five years, Janet Lowe received $3 an hour as a disability support worker, going into people's homes to relieve primary family care-givers who look after their relatives.
In March 2015, Lowe won a landmark Employment Court case after arbitrators agreed she was entitled to receive minimum wage as well as holidays.
Thousands of relief workers were optimistic about employment changes but the Ministry of Health and Capital joined forced with Coast District Health Board to appeal the decision and the Court of Appeal has no ruled in favour of the organisations.
The court said Lowe's relief work for full-time carers did not fit the definition of being an employee, noting that neither organisation had any role in selecting the carer.
It also found that Lowe had a degree of autonomy in her role, inconsistent with that of an employee. They argued that to classify her as such would have broader ramifications.
Recent stories:
75-year HR anniversary for NZ Police
Lights, HR, action on the global stage
How to use social media in the hiring process