The internationally-experienced HRD opens up about industry woes and explains why HR is so rewarding.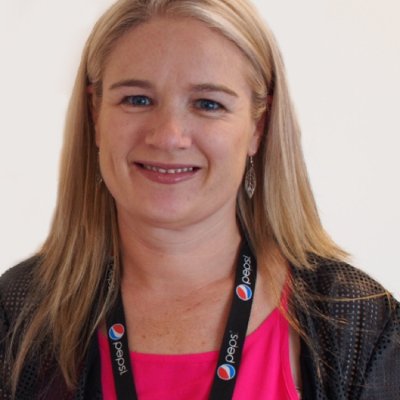 Auckland-based Vanessa McCambridge is the HRD for drinks giant Frucor – here, she opened up about what it's like at the multi award-winning workplace and revealed what she wants her HR legacy to be.
If you could give your younger self, or someone entering HR for the first time, one piece of advice – what would it be?
Immerse yourself in the business so you can understand its purpose, strategies and how it 'ticks' commercially. It's also critical to connect with people because, at the end of the day, we deal with people, not things.
Is there anything exciting in the pipeline for your HR department
?
Innovation is part of our DNA at Frucor. We have a number of things on the horizon around leadership, culture and values and wellness that we are focusing on so some really exciting things for our team and the business.
What's the biggest professional obstacle you – or your team – have faced and how did you overcome it?
I prefer to think of opportunities rather than obstacles. In HR it is a constant challenge for professionals and teams to continue to stay relevant and ensure they are connected to the organisation both commercially and with its people. Our team has worked hard on how we partner with the business so we can continue to deliver value. We try to lead change, build high-performing teams, culture and engagement across the business. This is still a journey but we have really evolved over the years and are continuing to challenge ourselves to be better.
What's your biggest industry worry or concern right now?
Sourcing talent and anticipating the capability required for the future. But this has always been a challenge for HR. Now, there are more expectations on organisations to be delivering different experiences for people through learning, culture and leadership as well as building capability for the future.
If you could change anything about the HR industry, what would it be?
I believe that to really be able to demonstrate credibility within the business it requires us to not only be commercially savvy but to always challenge the business to leap into the future. We need to look at what's happening politically, globally and societally as well as within the HR world to build organisations for the future, not just the here and now.
What is the proudest moment or achievement of your HR career so far?
That has to be achieving the AoN Hewitt Best Employer award four times since 2009. For me, this isn't about the reward or the external recognition, but more a reflection of having people at Frucor who genuinely care about our brands, consumers, customers and each other. They are the people who continue to challenge themselves and us as a leadership team to build a better environment and workplace for everyone at Frucor.
What the most rewarding thing about being in HR?
It is difficult to identify just one thing because it's such a dynamic profession where every day is different. I feel privileged to be in a role that adds value in a commercial environment and also allows me to make close connections with people on a day-to-day basis.
How do you predict the industry will change, if at all, over the next five years?
I really hope that the HR industry will continue to evolve and think about how to tackle things such as the societal and technological changes we are now facing in business. For example, the pace of change, the fact that we are 'always on' thanks to smart phones, the expectations of the next generations that we are ensuring that are catering to the future needs of our businesses and our people.
What would you like your HR legacy to be?
There are two things here for me, one personal and the other the effect on the organisation. Firstly, it is about being a commercially credible professional who has the ability to adapt and change, who has strong personal and professional values and builds strong teams that add value to the business and our people. At an organisational level it is to help to grow the business to ensure it has a powerful culture, with a strong purpose and clear direction to deliver on commercial success while ensuring that people are passionate and are performing at their best.
More like this:
HR in the Hot Seat: Jo Copeland, Simpson Grierson
HR in the hot seat: Tim O'Brien of AT&T
HR in the hot seat: Cindy Grass, Head of Talent and Strategy, Millward Brown ANZ