The Auckland-based HRD oversees AT&T's Asia Pacific operations – here, he opens up about industry worries and his understanding wife.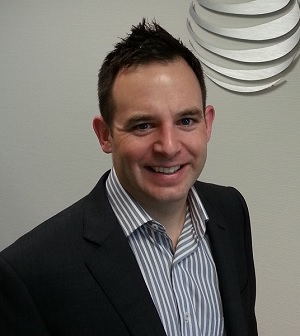 Auckland-based Tim O'Brien is the HRD of AT&T's Asia Pacific operations – here, he opens up about industry worries and his understanding wife.
If you could give your younger self, or someone entering HR for the first time, one piece of advice – what would it be?
I would recommend they try to get exposure to a wide variety of HR disciplines early on in their career. A generalist HR role will give them a good grounding as to how HR interacts with the business. There's plenty of time to specialise further down the line.
Is there anything exciting in the pipeline for your HR department?
AT&T is currently undertaking a workforce skills transformation as we reskill our current workforce to align with our long-term strategy. We are evaluating and determining what skills we need now to address the needs of our business, but also what skills will be needed 5 and 10 years from now to ensure we have a wide tech-talent pipeline. This is exciting for us, not only because we are supporting the business as it transforms, but also because we are in the process of transforming as an HR organisation as well.
What's the biggest professional obstacle you – or your team – have faced and how did you overcome it?
My biggest professional obstacle was (and still is) learning to balance the needs of my job with the needs of my young family. Fortunately, both AT&T and my manager are very supportive of me maintaining work-life balance, and I'm lucky to have an understanding wife and family!
What's your biggest industry worry or concern right now?
In general HR professionals need to be savvier with technology, and more specifically, how HR technology and the data we collect can enable a company to make better informed business decisions. We need to be prepared for a more digitally focused workforce of the future.
If you could change anything about the HR industry, what would it be?
We need to make sure the work we do is closely aligned with the business direction and strategy of our companies. Sometimes in HR, we have a tendency to focus efforts on 'pet projects' or the latest and greatest HR theories that don't necessarily align with the business environment we are supporting.
What is the proudest moment or achievement of your HR career so far?
I joined AT&T in 2006 as the HR Manager supporting the Australia and New Zealand business. I didn't think that nearly 10 years down the line that I'd be the HR Director for Asia Pacific, let alone be able to be based in Auckland doing it.
What the most rewarding thing about being in HR?
I have the opportunity each day to interact with HR professionals, not only in the Asia Pacific region, but in the broader International HR team that supports AT&T business operations in over 60 countries worldwide. Working with such a diverse array of people is both interesting and rewarding at the same time.
How do you predict the industry will change, if at all, over the next five years?
Five years is a long time in the communications industry, so it's fair to say a lot will change in that time. One of the main changes I expect to see is a significant shift in the generational makeup of the workforce as baby-boomers start retiring. This shift will challenge the way we engage, motivate and incentivise a different workforce from the one we have today.
What would you like your HR legacy to be?
I'm too young to have a legacy! But seriously, as cliché as it sounds, I'd like to leave my team in a better place than they were when I joined.
Recent stories:
The HR mistake that destroys an employer brand
Why you should never ask if your employees are engaged
What makes a good HR leader?