Workers are increasingly looking to their employers to make an impact on the local and global community – here's how ten companies across Australia and New Zealand have proved that they're making a difference.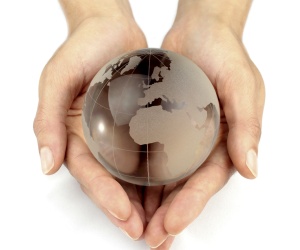 Ten Australian and New Zealand companies have been named as 'Best for the World' based on their contributions to the community, their employees and the environment.
The Best for the World list honours the top 10% of certified B Corporations (B Corps) based on a thorough assessment of the company's impact on the planet.
B Corps are certified by the non-profit B Lab if they meet rigorous standards of social and environmental performance, accountability, and transparency.
Queensland based Three Sista's and Sydney company Australian Ethical Investment were named 'Best for the World – Overall', which means they have the highest impact amongst 1247 B Corps across the globe.
In addition to the overall winners, nine companies hailing from Australia and New Zealand were recognised as category leaders.
There are now 57 certified B Corporations in Australia and New Zealand, and more than 500 companies are currently working through the assessment process.
HC
spoke to Alicia Darvall, executive director of B Lab Australia and New Zealand, the non-profit organisation behind B Corp, about the benefits of becoming a B Corps.
"Becoming a B Corp is an easy way to improve your company's practices and help staff to implement them," she explained. "Becoming accredited also provides an opportunity to gain access to a whole lot of templates that can be used as best practice guidelines."
HR should take note of the impact being B Corps accredited has on a company's culture and reputation.
"Companies that choose to become a B Corps tend to have a social and environmental mission," Darvall told
HC
. "In today's ever changing business world, this gives organisations the ability to show employees that you're walking the talk. The accreditation proves that the ideas of the CEO are not unique to him but something that everyone in the company can share."
She pointed out that as new grads are looking for work, they increasingly want to work for companies that have "a bigger vision for how they are changing the world".
So how do you become a B Corps?
The first step is to "measure what matters" by using B Lab's online impact assessment. The assessment will ask a series of questions around aspects of the business, such as the ratio between the company's highest and lowest paid employees, whether the organisation offers formal volunteering for employees, and whether the company sources products and supplies from local suppliers.
The assessment will provide an 'improve your score' report, giving employers an overview of how they are ranked globally
The rankings are based on business ethics and aspects such as how employees and stakeholders are being managed
Companies who want to enrol submit their impact assessment and have a one-on-one call to verify the claims made during the assessment process
"The process is a continued cycle of development and improvement as you have to recertify every two years," Durvall said. "It shows employees that you're willing to keep going with it and developing ethically. We believe that B Corps are well poised as sustainable community leaders for the next ten to 20 years as business changes."
Durvall added that there is a "vibrant community" of B Corps in Australia and New Zealand.
"Becoming accredited is like finding a tribe, which is really empowering for employees – they become part of a community of businesses and workers who think the same way and want to work for organisations who make deliberate, ethical business decisions."
Category leaders in Australia and New Zealand
Best for the World – Overall
Three Sista's
contributes to the long term wellbeing of socially disadvantaged and indigenous people living in poverty or homelessness in the Cairns and Cape York regions. They work to improve health and living standards, accommodation and employment opportunities.
"On a day-to-day basis we keep doing what we are doing, but on the world stage we are leading the way," said Janet Guthrie, director at Three Sista's. "Our business model is unique and it's fantastic to be recognised in this way. We are getting runs on the board and changing people's lives for the better in the process, which is as humbling as it is exciting."
Australian Ethical Investment
is a financial services company which seeks out investments that will create positive, sustainable change for society and the environment.
"As Australia's leading ethical investment firm, Australian Ethical is proud to be acknowledged as a 2015 Best for the World Honouree," Phillip Vernon, Australian Ethical Investment's Managing Director, said. "We see the award as recognition of our contribution to redefining the nature of business – that concern for society and the environment are equally as important as financial returns."
Best for the Workers
O'Connells OBM
(Brisbane) is a proactive chartered accountant firm that contributes positively the lives of its clients and staff.
SNAKK Media
(Auckland) is a mobile media company that was recognised for balancing commercial outcomes with a higher social purpose.
Best for the community
B Cubed Management Consultancy
(Melbourne) provides advisory, reporting and accountancy services for small to medium enterprises and not-for-profit organisations focused on performance beyond the financial bottom line – including social, environmental and financial outcomes.
Our Community
(Melbourne) creates and disseminates training and tools for the Australian not-for-profit sector. It helps community groups with fundraising, governance, marketing, finance, advocacy, leadership, risk management and more.
Reho Travel
(Melbourne) is a boutique travel management company committed to having a positive impact on the world through the entire travel supply chain. It also invests 10% of its profits into a community bank in Malawi, Africa.
Best for the Environment
Energy for the People
(Castlemaine, Victoria) designs and delivers clean energy solutions such as solar power, energy efficiency, energy storage and smart energy management. The organisation also coordinates community-owned energy projects through crowd funding.
Hive Construction Group
(Carnegie, Victoria) is a leading residential and commercial construction company with a focus on sustainability, quality and innovation.
Pangolin Associates
(Sydney) helps organisations become more efficient and competitive through measuring and reducing energy, carbon and other environmental impacts.
TuShare
(Glebe, NSW) provides an online platform for people to share their pre-loved and pre-owned belongings for free, saving money and reducing landfill.