From software companies to coffee roasters – there are now a full 58 accredited Living Wage employers in New Zealand.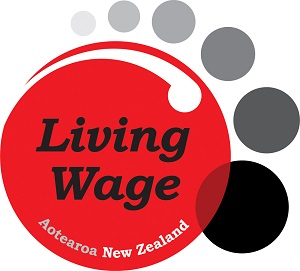 The Living Wage Movement has confirmed the full list of accredited employers today, with a total of 58 organisations earning the recognition.
Celebratory events were held simultaneously today, at Auckland's Trinity Cathedral and Christchurch's Transitional Cathedral – both newly accredited Living Wage employers.
"These employers are doing the right thing by their workers, but also reaping the rewards of a stable, happy workforce and the ability to market themselves as an official Living Wage employer," said
Annie Newman
, national convenor of Living Wage Movement Aotearoa NZ.
"Increasingly New Zealand employers understand that becoming a Living Wage employer is not only the right thing to do, but a sound business decision as well," she added.
Living Wage employers are committed to paying employees an hourly rate of $19.80 or more – the New Zealand Nurses Organisation (NZNO) was among those newly accredited.
"I believe the Living Wage is one of the many ways we can create a healthy New Zealand," said NZNO president Grant Brookes. "When there is enough money in a household for the basics, people are able to live richer and more fulfilling lives."
The full list of Living Wage accredited employers is below:
Angel Food Ltd
Anglican Centre, Wellington
*Auckland Methodist Central Parish
*Auckland Unitarian Church
Auckland Women's Centre
*Beautiful Bicycles Ltd
ChangeMakers Refugee Forum
Community Networks Aotearoa
Connecting Communities Wairarapa Inc
*E tū Incorporated
EcoMatters Environment Trust
*Ethique Ltd
First Union
*Good Fortune Coffee Company Ltd
Green Party Aotearoa NZ
Greenpeace NZ
*Heathrose Research Ltd
Hutt Union Community Health Service
*IKA Seafood Bar & Grill
J R McKenzie Trust
La Boca Loca Ltd
Little Island Ltd
Methodist City Action
*New Zealand Council of Christian Social Services
New Zealand Educational Institute – Te Riu Roa
New Zealand Labour Party
*Newtown Union Health Service Ltd
North Shore Women's Centre
Opticmix
Oxfam New Zealand
Peace Movement Aotearoa
*Pivotal-Thames Ltd
Presland & Co
The Common Unity Project Aotearoa
*The Fresh Desk
The New Zealand Council of Trade Unions – Te Kauae Kaimahi
The New Zealand Meat Workers & Related Trades Union
The New Zealand Public Service Association - Te Pukenga Here Tikanga Mahi
The New Zealand Tertiary Education Union – Te Hautū Kahurangi o Aotearoa
Tonzu-Chalmers Organics Ltd
Tuaropaki Trust
Unite Union
*Unreal Films Ltd
Waikato Environment Centre
Waitakere Union Health Centre
*WE'AR Righteous Limited
*West Auckland Physiotherapy
*Women's Health Action Trust
Young Workers Resource Centre
*New employers accredited since July 1, 2015
Newly accredited Living Wage employers – June 2016
Auckland North Community & Development
Christchurch Cathedral
Christian World Service
Headstart Early Learning Centre Ltd
Holy Trinity Cathedral
Ponsonby Road Lounge Bar
St Matthew-in-the-City
The New Zealand Nurses Organisation
WhereScape Software Ltd
Subscribe
here
for the latest HR news and info straight to your inbox.
More like this:
Rainbow Tick for top law firm
What HR can learn from Brexit
Why L&D should be a "facilitator of connections"