Previously an accounts clerk for Auckland International Airport, the 53-year-old appeared in court yesterday over her seven-figure theft.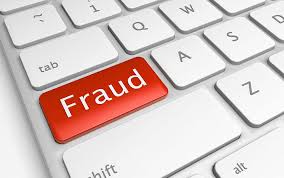 A former accounts clerk who had worked at Auckland International Airport for almost two decades has admitted to defrauding her employer of an estimated $1.8 million.
Long-service employee Teremoana Kimiangatau had been with the organisation for 18 years before her deception was uncovered in February 2016.
Kimiangatau appeared in the Auckland District Court yesterday and pleaded guilty to three charges of obtaining by deception laid by the Serious Fraud Office (SFO).
"Mrs Kimiangatau's responsibilities allowed her to pass invoices for authorisation many times and make changes to client information without being challenged," explained SFO director Julie Read.
The SFO claims Kimiangatau transferred funds from Auckland Airport's bank account into her personal account by changing client bank account numbers to her own within the airport's accounting system.
Read went on to stress the importance of a vigilant approach to checks and balances, warning employers to treat the measures as more than just a "box-ticking exercise."
Auckland Airport's CFO Philip Neutze said he was unable to offer comment as the matter was still before the courts but confirmed the company had completed a review of its internal processes and made some changes following the revelation.
Kimiangatau will appear again in the same court on November 9.
Recent stories:
Three in four Kiwis have eyes on the door
Workers in China 'forced to eat bitter gourd as punishment'
Do you have these transformational leadership traits?