The dairy giant announced yesterday that there was a strong likelihood its workforce would see more cuts than originally planned.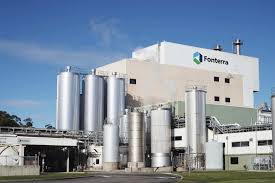 Fonterra has announced that the number of job cuts looming over the company as it restructures has risen by almost 30% to 750.

The dairy giant has also said it would not rule out further cuts.

In July, Fonterra announced it would cut 523 positions in an attempt to remain competitive.

The company released an update yesterday which detailed its incentives, with CEO Theo Spierings claiming that the review was intended to cement Fonterra's ability to compete on a global scale.

Spierings said that the review was an ongoing process, which would look across the entire business to identify where improvements could be made.

"We have great people, but we have to make tough decisions to ensure Fonterra remains competitive in this environment," he said.

"We will continue to fine-tune our organisation to ensure we best support the initiatives identified by our business review."

In July, Fonterra said most of the job cuts it had identified in its business review would be within New Zealand; specifically from the HR, finance and IT departments.

Fonterra employees 18,000 staff globally, 11,500 of whom are based in New Zealand.