The announcement comes eight months prior to the roll out of the Victims Protection Bill legislation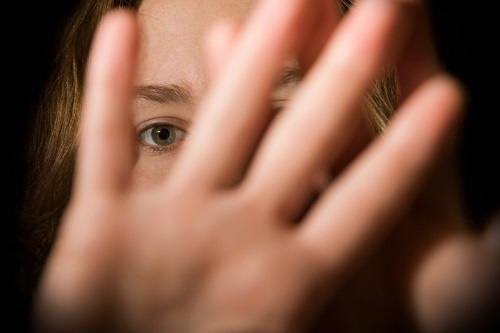 New Zealand has one of the highest rates of family violence in the developed world, as one in three women experience domestic violence and one in six men will experience sexual violence.
To that end, more than half of the Caci clinic franchise network have committed to implement a new policy which sees victims of family violence receive paid leave.
The announcement is effective immediately and comes eight months prior to the roll out of the Victims Protection Bill legislation.
The Caci franchise network collectively has over 400 team members, 388 of whom are women.
Beginning with the company's head office, staff who are victims of family violence will receive 10 days paid leave as part of a wider family violence policy.
Moreover, Caci clinic's sister company, Skinsmiths, will adopt the policy later this year in the UK where there is currently no similar legislation.
Anna Campbell, Caci's Global CEO, said the company is committed to being "part of the solution, not a spectator".
"As an employer in a business predominantly made up of women, this is an important issue to step into, not away from," said Campbell.
Campbell has been championing family violence support for years in the business community and led the implementation of a similar initiative at The Warehouse Group.
She was appointed the first female ambassador for White Ribbon and continues to advocate for action by businesses on the issue.
Campbell added that domestic violence can have "devastating effects" both at home and in the workplace and that businesses shouldn't wait for such policies to be law in order to take action.
"Whether it's at home or in their workplace, providing our people with a safe environment where they can get the help they need following any experience of family violence is a fundamental right," said Campbell.
"We're here to support them through the most difficult of circumstances.
"Paid leave is only part of the support we are offering. Education and confidentiality are essential, so as part of our policy, we're also investing in a comprehensive training programme that will educate our team members on how to recognise the signs of domestic violence, arm them with the knowledge of how to support a victim (or user) of family violence, and where to refer them for help."
Following seven years of lobbying, Green MP, Jan Logie's proposed legislation of giving victims of domestic violence 10 paid days of leave was successfully passed in July and the Victims Protection Bill will be in effect in New Zealand from April 2019.
Caci's family violence policy addresses the core elements of the Victims Protection Bill to provide the best possible support to its team members.
The ten days of paid leave can be used for medical or support appointments, legal proceedings and any other support activities, while the allowance of team members to request short or long-term changes to working arrangements is also a possibility for employees.
Caci is also committed to confidentiality, as records will remain private and leave will be shown as normal pay.