As parliament debates proposals to reform New Zealand's health and safety laws, critics argue that the proposed changes are too weak to be effective.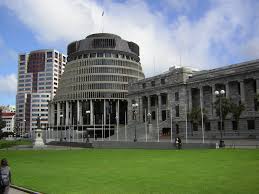 Reform of health and safety law is currently being considered by New Zealand's parliament but will the changes go far enough? Will they prevent another tragedy like the Pike River Coal Mine disaster in 2010?

Critics of the Health and Safety Reform Bill say it will not be effective having being diluted too much and some will be in parliament today (Tuesday 18th August) to hear its final reading.

Bernie Monk's son Michael was one of the 29 that died in the Pike River incident and the grieving father wants to try to avoid anyone going through the suffering that he and his family have following Michael's death.

As a spokesperson for the families of those who died, he says that there is a lot of hostility towards the "watering down" of the proposed legislation. "That's how strongly we feel about it," he told Business Day, "I know of two times where John Key promised us that there were going to be changes, and all of a sudden they've watered them down, and we're really deeply upset about that."

Monk says that although in many ways the government used the tragedy as the basis for the reform bill, it has gone back on many of the recommendations that followed the incident. That is despite almost three hundred deaths in workplaces having occurred since 2010.

His main concern is that employers with fewer than 20 employees will not be required to comply with worker participation obligations in the bill. However there are some tough measures being proposed including harsher penalties for workplace accidents.