A bill has been drawn in Parliament which proposes increasing statutory paid parental leave to 26 weeks.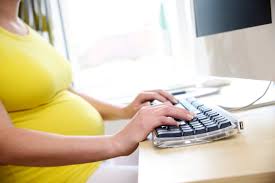 An increase in
paid parental leave is back on the political agenda after a second bill supporting the increase was drawn from the ballot box.
It's the second time Labour MP Sue Moroney entered the bill, which was drawn on Monday, to increase paid parental leave (PPL) from 16 to 26 weeks.
And her chances of succes could be boosted with NZ First leader Winston Peters' recent win in Northland.
The previous bill was narrowly defeated in February, but Peters' win in the Northland byelection means that Moroney will likely have enough support to pass the bill if the same parties continue to support it.
Moroney's bill would see a rise in PPL so that primary caregivers will be entitled to 26 weeks, and will be able to work for up to 156 hours during that period without losing leave payments.
In the last Parliamentary term, Financial Minister Bill English said the Government would use its financial veto to overrule these changes if they were passed, due to the costs they would involve.
In April this year, PPL was extended from 14 to 16 weeks, and will increase to 18 weeks by April 1 next year.
According to the Ministry of Business, Innovation and Employment (MBIE), the Government has also proposed further changes to parental leave provisions that are intended to come into effect on 1 April 2016.
These include:
Extending parental leave payments to non-standard workers (such as casual, seasonal, and employees with more than one employer) and those who have recently changed jobs
Extending entitlements to 'primary carers', such as Home for Life parents, whāngai, grandparents and others with permanent care arrangements.
Enabling employees to take leave more flexibly, by mutual agreement with the employer.
Related articles:
New Zealand falling behind in global Paid Parental Leave schemes
Adoption and parental leave: what are your obligations?
MP makes changes to paid parental leave bill