The manufacturer confirmed today that its Carmen Road plant will close – the latest in a series to affect the Hornby area.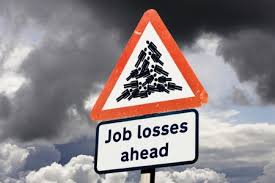 Christchurch-based manufacturer Amcor will be working with E tū to minimise job losses following today's announcement that the firm's Carmen Road plant is to close.
Amcor Flexibles NZ Ltd confirmed this afternoon that it will be consolidating operations at its Branston Street site – around 30 E tū members are facing redundancy as a result but over 42 are expected to be redeployed.
E tū industry co-ordinator Joe Gallagher said the closure, just the latest in a series to affect the Hornby area, would "come as a blow" to many residents and workers.
"These are well-paid jobs, and highly qualified people who have been very loyal and committed to the business," he said.
However, he acknowledged that there are commercial realities in terms of a competitive market, noting that the company had been losing work in recent years.
Amcor said there will be no job losses until after Christmas and with a gradual shut-down of production at Carmen Road, the process is due for completion by the end of 2017.
Gallagher said the union will be working with Amcor "to follow that time-line, to minimise job losses, and to ensure the transition is as painless as possible."
Recent stories:
"You're making a mistake," warns industry expert
Workers fined for bizarre social media slip-up
Coaching and mentoring: what's the difference?