An employee who allegedly threatened his manager with physical violence was awarded compensation recently when the ERA found procedural shortfalls with his termination. Find out what his employer did wrong.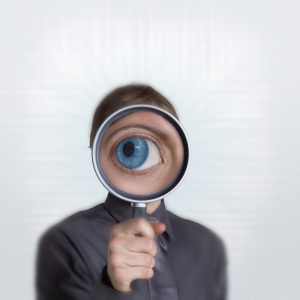 A former meatworks employee, who complained of intimidation by a co-worker, has been awarded compensation after it was found he was unjustifiably dismissed.
Curtis Webber was employed by meatworks
AFFCO
in Rangiura for 25 years.
He claimed that he was unjustifiably dismissed when he was sacked for serious misconduct in February 2013.
In 2012, Webber made two complaints against his former employer to the ERA, claiming that he was bullied and harassed by AFFCO's production manager Ike Tapsell.
Webber said that on one occasion, he had been working at the "guts table" when Tapsell patted Webber's shoulders before cutting up hearts at the end of the table while watching him.
Webber told the ERA that he felt "extremely intimidated" by these actions, as though Tapsell was attempting to tell him "we have you where we want you now".
He complained to the plant manager, also informing him that Tapsell was not sterilising his knife properly between uses.
A meeting was subsequently called between Webber and Tapsell, but ended with Webber walking out.
Authority member Robin Arthur said Tapsell's behaviour could not be described as "unreasonable treatment or bullying", and dismissed the complaint.
In early 2013, Webber had an altercation with senior staff following a search of employees' vehicles with sniffer dogs.
The authority heard that Mr Casey authorised a search of workers' vehicles as they left the carpark on January 16, 2013.
Mr Webber said he called Kaipara McGarvey, the Rangiura Branch President of the New Zealand Meat Workers Union, to ask why a union official was not present.
Mr McGarvey then called Mr Casey who did not agree that a union official had to be present, and Mr McGarvey later told him the searches were "bulls***".
There was a dispute over whether a union official should have been present, leading to Webber calling the local Branch President of the New Zealand Meat Workers Union.
According to the plant manager, Webber became "aggressive" and a "heated conversation" followed. Webber admitted to directing expletives towards the plant manager, and accusing him of planting something in one of the worker's cars.
He was also accused of threatening the manager with physical violence, but this was never proven.
A disciplinary meeting was called soon after, and Webber was dismissed for serious misconduct.
However, the authority member found that the dismissal was unjustifiable as an investigation was not carried out following the incident.
Because of Webber's contribution to the situation, compensation was reduced by 10%.
Glen D'Cruz, solicitor at Corban Revell previously spoke to
HRM
about the importance of investigation processes.
"[Companies are] bound by the Employment Relations Act, which requires an investigation and compliance with penal processes," he said. "They must also determine what a reasonable employer would do before making any decisions."