Here's how HR professionals can communicate with the younger generation on their own terms.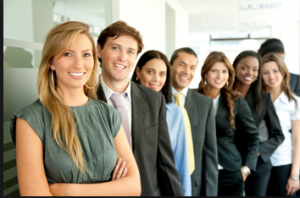 With millennials swiftly moving into the front lines of businesses the world over, HR has to step forward with new best practices to groom this younger demographic.
Desmond Tan, director of leadership insights & growth at Development Dimensions International (DDI), told
HRM
that millennials can be "polarising" in their tendency to move towards and commit to strong social, political or environmental ideals.
This means HR will need to understand and tap into these ideals in order to motivate millennials within the workplace.
One example of this was a firm which removed its rubbish bins, replacing them with well-placed recycling bins, Tan said. This sent a strong CSR message that engaged the more environmentally focused employees in the office.
Motivation can thus come from more than just pure financial incentives, he added.
Gary Nelson, founder and chairman of the NBOGroup, told
HRM
that millennials value face-to-face interaction and feedback above all else – despite the fact they have grown up with the latest technology.
"They have learned that smarts don't trump the ability to have face-to-face conversations and have human interactions," Nelson said. "They are looking for sincerity, integrity and leadership that is inclusive – not patronising – and a willingness to give them consistent feedback."
This means that HR needs to look beyond the traditional annual appraisal, instead offering ongoing feedback, coaching and mentoring to those who deserve it.
It is also essential to keep things clear when interacting with millennials, he added.
"You need to get clarity into first-hand communications; clarity when you delegate, clarity when you empower, clarity in goal setting and appraisals, clarity in who they are and who the company is and what the expectations are, and that can't be done through email or other forms of communication."
Instead, HR should come out from behind their computer and smartphone screens and actually engage with Millennials face-to-face.
More like this:
How to survive your new HR job
How HR can earn the CEO's trust
Why cultural change just can't happen without employee buy-in