A Taranaki company faces a hefty fine after an accident at its site exposed gaps in the protection it provides for employees engaging in 'inherently dangerous' work.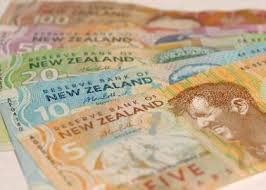 An aluminium company based in Bell Block, Taranaki, has been ordered to compensate a worker $48,000 after he suffered serious burns in an explosion at the plant.
On Tuesday, McKechnie Aluminium Solutions was fined $33,000 and ordered to pay the worker $15,000 in reparation by a judge in the New Plymouth District Court.
Stuff
reported
that the company had earlier pleaded guilty to failing to take all practicable steps to ensure the safety of an employee.
In 2014 the court heard that the employee had worked in the company's foundry department. On the morning of the accident, the worker was at the casting table, where molten aluminium – which can reach temperatures of 700 degrees Celsius – is shaped.
Upon investigating a hissing sound, the employee was impacted by an explosion which caused burns to his body.
He did not immediately seek medical attention, but was referred to a plastic surgeon a week later, who performed skin graft surgery.
Keith Stewart,
WorkSafe
's chief inspector, said that employees at the company were not sufficiently trained and lacked the right protective equipment for their "inherently dangerous" work.
He added that the worksite was lacking in supervision staff.
"If they had been [trained], high-risk practices like leaning over a casting table of such high temperatures would not have occurred," he said. "They also didn't have all the primary and secondary protective equipment that is available to keep employees safe."
Related articles:
Christchurch company to pay $138k over worker's death
One accident, two regulators, two laws, two penalties
Debate developing over 'corporate manslaughter' legislation