A leading catering and facility management company failed to adequately deal with bullying allegations, according to the ERA.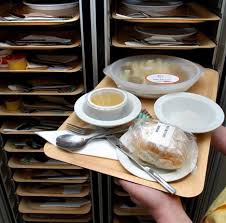 A leading catering and facility management company must pay more than $15,000 to a former employee after the
Employment Relations Authority
found the organisation had failed to adequately handle bullying allegations.
Anne MacKay – a Timaru Hospital kitchen employee – resigned while on sick leave over fears of workplace bullying and because Spotless failed to investigate a petition co-workers were preparing against her.
She claimed a mother-daughter duo working within the kitchen treat her like a child, reprimanded her for poor work which wasn't her own and spoke to her in a derogatory way.
The ERA agreed that the former Spotless worker had been constructively dismissed and ordered the company to reimburse her $8,001.70 for lost wages and pay $7,500 for humiliation, loss of dignity, and injury to her feelings.
Authority member David Appleton said there had been a fundamental breach of MacKay's contract and confirmed that Spotless had failed in its duty of good faith when it did not take steps to investigate the petition.
A senior manager had previously acknowledged that other employees were sending around a document inviting comment about MacKay – who had a 12-year tenure – but did not promise to investigate.
"This was not an imagined threat," he reprimanded.
Spotless chief executive Martin Sheppard said the company "does not condone bullying behaviours and compliance with this policy is a condition of employment" – but there have been similar allegations made against the company since MacKay's case came to light.
Since the Employment Relations Authority's decision, three other former workers have complained of bullying they said left them in tears on several occasions.
One of the latest two workers to complain claimed she had endured "the silent treatment" and intimidating behaviour from two staff members between 2010 and 2013, adding that the bullies were still working in the kitchen.
More like this:
Employment standards too "complicated"
Bosses have "blinkered" attitude to sickness
Employers may be losing good workers by screening out ex-felons