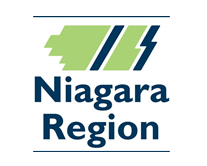 Niagara Region is pleased to announce that Peter Wadsworth has been appointed Director, Human Resources, starting September 5, 2017.

The Director's primary responsibilities include the management of organizational planning, compensation and benefits, collective agreement negotiations, health and safety and other staff-related policies. Peter will also oversee the Region's talent recruitment retention efforts to ensure the organization is hiring and retaining the best staff possible.

Peter comes to Niagara Region from the Canadian Niagara Hotels & Entertainment Group where, as the Vice-President of Human Resources, he managed the HR function for an organization with more than 4,000 union and non-union staff. Peter provided strategic HR advice and guidance to the executive team, helping the organization meet its goals.

He also gained valuable experience in roles with the Ontario Labour Relations Board, City of Toronto, Maple Leaf Foods and Kimberly Clark.

Peter holds a B.A. from the University of Toronto and a certificate in Human Resource Management, and earned his CHRP/CHRL certification.

Peter is assuming the Director, Human Resources role from Fiona Peaceful who left Niagara Region earlier this year. Linda Gigliotti, Associate Director, has been serving as the Acting Director while the organization undertook the recruitment.

Quotes
"We are thrilled to welcome Peter to Niagara Region. His experience, leadership and proven track record of success will help ensure staff are well positioned to implement Regional Council's agenda of economic prosperity."
~ Carmen D'Angelo, CAO, Niagara Region
"This is a truly exciting opportunity for me and I am looking forward to joining the talented and professional team at Niagara Region. I am confident that, together, we will advance the Region's goals and achieve great things for the residents and communities of Niagara."
~ Peter Wadsworth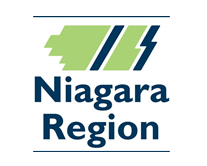 Niagara Region is a unified community of communities with diverse opportunities and qualities - together we strive for a better tomorrow.

The Niagara region is located in southern Ontario, Canada, between Lake Ontario and Lake Erie. The region encompasses a total area of 1,852 km2 with a population of 449,098.
As a municipal government, Niagara Region is made up of 30 representatives from the 12 area municipalities.
For more info, pls. contact:
Darrell Neufeld
Niagara Region
9054019219 ext. 3813
[email protected]