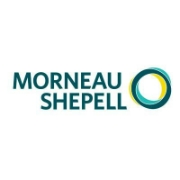 TORONTO, May 5, 2017 /CNW/ - Morneau Shepell Inc. (the "Company" or "Morneau Shepell") (TSX: MSI) today welcomed Stephen Liptrap to his new role as President and CEO, succeeding Alan Torriewho retired from the position yesterday.

"On behalf of everyone at Morneau Shepell, we thank Alan Torrie for his remarkable leadership and his unwavering commitment to this organization," said Liptrap. "I am honoured to take on this role and I look forward to continuing to build upon the company's success."

Liptrap, who has been with the Company since 2008, has more than 25 years of senior executive experience. He led one of Morneau Shepell's fastest growing business units for six years and was appointed to the role of Chief Operating Officer at Morneau Shepell just under a year ago. Liptrap has senior executive experience in a wide range of sectors, including retail, information technology and consumer packaged goods.

"The Board has worked closely with Stephen and we are continually impressed by his performance at Morneau Shepell," said Jill Denham, Chair of the Board. "We are confident that Stephen will create a smooth transition into his new role and will continue delivering positive results for all stakeholders including investors, clients and employees."

"On behalf of the Board, we are thankful for Alan's many contributions to Morneau Shepell. Under his leadership, the Company expanded its geographic footprint and delivered exceptional performance, while creating a work environment with strong values and a focus on innovation," said Denham. "We are grateful for his significant impact and wish him all the best in the future."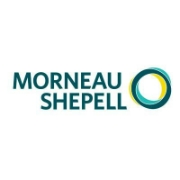 Morneau Shepell is the only human resources consulting and technology company that takes an integrative approach to employee assistance, health, benefits and retirement needs. The Company is the leading provider of employee and family assistance programs, as well as the largest administrator of retirement and benefits plans and the largest provider of integrated absence management solutions in Canada. Through health and productivity, administrative, and retirement solutions, Morneau Shepell helps clients reduce costs, increase employee productivity and improve their competitive position. Established in 1966, Morneau Shepell serves approximately 20,000 clients, ranging from small businesses to some of the largest corporations and associations in North America. With approximately 4,000 employees in offices across North America, Morneau Shepell provides services to organizations across Canada, in the United States, and around the globe. Morneau Shepell is a publicly-traded company on the Toronto Stock Exchange (TSX: MSI).

For further information:
Helen Reeves, Morneau Shepell
416.345.5633
[email protected]