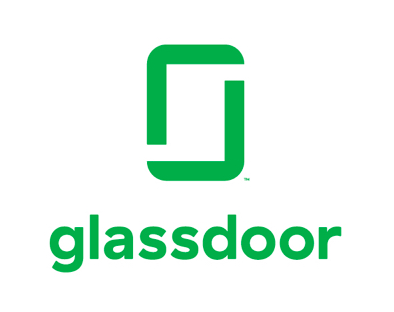 MILL VALLEY, Calif., June 21, 2017 /CNW/ -- Glassdoor, one of the world's largest and fastest growing job sites, today announced the winners of its annual Employees' Choice Awards, honoring the Highest Rated CEOs in 2017 across North America and parts of Europe. Unlike any other workplace awards, the Glassdoor Employees' Choice Awards are based on the input of employees who voluntarily provide anonymous feedback, by completing a company review, about their CEOs leadership, along with insight into their job, work environment and employer over the past year.
This year, the Glassdoor Employees' Choice Awards for the Highest Rated CEOs feature six distinct categories across the U.S., Canada, UK, France and Germany. In Canada, Glassdoor has revealed the 25 Highest Rated CEOs, honoring CEOs at employers with 1,000 or more employees. Winners are ranked based on their overall approval ratings from employees during the past year.
The top ten Highest Rated CEOs in Canada are:
"CEOs tell us the Glassdoor Employees' Choice Award is one of the highest honors they can receive because it truly reflects employee opinion about the job they do every day. I congratulate all of the winners on this significant honor," said Robert Hohman, Glassdoor co-founder and CEO. "We know that CEO approval ratings correlate to overall employee satisfaction and trust in senior leadership, which contributes to long-term employee engagement, ultimately helping an employer's recruiting and retention efforts."

Glassdoor's 25 Highest Rated CEOs in Canada list features winning chief executives across diverse industries spanning health care, technology, finance, entertainment, pharmaceuticals, energy, and more. Sickkids' Dr. Michael Apkon (No. 1, 99 percent approval) is among 12 CEOs debuting as a Highest Rated CEO in Canada, along with Salesforce's Marc Benioff (No. 4, 99 percent approval), PointClickCare's Mike Wessinger (No. 5, 98 percent approval), and Paysafe Group's Joel Leonoff (No. 6, 98 percent approval). One woman CEO appears on the list, KPMG's Lynne Doughtie (No. 23, 91 percent approval).

This year, there are 17 CEOs who are recognized by employees in multiple countries, including two CEOs who have made all four lists: EY's Mark Weinberger (U.S. Large, Canada, UK, Germany) and SAP's Bill McDermott (U.S. Large, Canada, France, Germany).

Four other CEOs on the Canadian list also appear on other country lists: IKEA's Peter Agnefjall (U.S. Large, Canada, UK), Accenture's Pierre Nanterme (U.S. Large, Canada, UK), Apple's Tim Cook (U.S. Large, Canada and UK), and Ubisoft's Yves Guillemot (Canada and France).

When employees submit reviews about their employer on Glassdoor, they are asked to rate several factors tied to their employment experience, including sentiment around their CEO's leadership, in addition to rating workplace attributes like senior management, among others. Specifically, when rating their CEO on Glassdoor, employees are asked to report whether they approve, disapprove or are neutral about the job their CEO is doing.
Among the more than 700,000 employers reviewed on Glassdoor, the average CEO approval rating is 67 percent.
Employees' Choice Award winners for the 2017 Highest Rated CEOs in Canada are determined using Glassdoor's proprietary algorithm, taking into account the quantity, quality and consistency of Glassdoor-approved company reviews shared by Canada-based employees between May 2, 2016and May 1, 2017. At a minimum, employers considered must have received at least 25 company reviews, including at least 25 CEO approval ratings and at least 25 senior management ratings during the eligibility period. For reporting simplicity, CEO approval ratings are displayed as whole numbers, though calculations extend beyond the thousandth place to determine final rank order. Complete report methodology can be found and downloaded here: https://www.glassdoor.com/List/about-employees-choice-awards.htm

SEE THE 2017 WINNERS: All winning CEOs across this year's six categories can be found by visiting:
25 Highest Rated CEOs – Canada
100 Highest Rated CEOs – U.S.
25 Highest Rated CEOs at Small and Medium Companies – U.S.
50 Highest Rated CEOs – UK
10 Highest Rated CEOs – France
10 Highest Rated CEOs – Germany

WHAT MAKES A GREAT CEO?: According to a study from Glassdoor Economic Research, highly rated CEOs are statistically linked to companies with great cultures. Among measures of company culture, the biggest driver of high CEO approval ratings is employee satisfaction with senior leadership. The study also reveals a strong link between CEO approval rating and financial performance.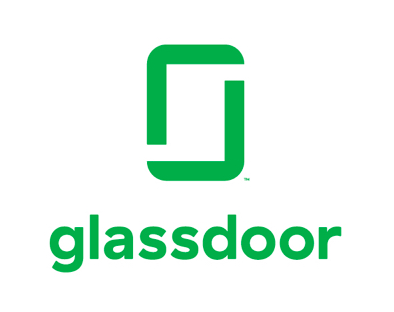 Glassdoor is one of the largest and fastest growing job sites in the world today. Set apart by the tens of millions of reviews and insights provided by employees and candidates, Glassdoor combines all the jobs with this valuable data to make it easy for people to find a job that is uniquely right for them. As a result, Glassdoor helps employers hire truly informed candidates at scale through effective recruiting solutions like job advertising and employer branding products. Launched in 2008, Glassdoor now has reviews and insights for approximately 700,000 companies in more than 190 countries. For labor market trends and analysis, visit Glassdoor Economic Research. For company news and career advice and tips, visit the Glassdoor Blog and for employer-related news and insights to help employers hire, visit the Glassdoor for Employers Blog.
"Glassdoor" and logo are proprietary trademarks of Glassdoor, Inc.

For further information:
North America: Scott Dobroski or Sarah Stoddard, [email protected];
Europe: Joe Wiggins or Mark Di-Toro, [email protected], https://www.glassdoor.com