Absenteeism costs Canada $16.6 billion, but what is the cost for your company and how can you reduce it?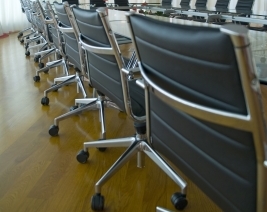 Absenteeism is costing your company 2.4% of your gross annual payroll – that's $240,000 for every $10 million you spend on payroll, not including indirect costs such as replacing staff.
So how can you reduce that cost?
A new study from the Conference Board of Canada and Morneau Shepell found absenteeism cost the Canadian economy $16.6 billion in 2012. The amount did not include indirect costs such as replacing workers, administrative costs, or productivity losses due to lower morale.
According to the report Missing in Action: Absenteeism Trends in Canadian Organizations, the average absenteeism rate in 2011 was 9.3 days per full-time employer. The public sector rate (12.9 days) was 50% higher than the private sector rate (8.2 days).
"Absenteeism is more than a human resources issue. Unless organizations start proactively addressing absenteeism, this trend will most likely accelerate as the workforce ages," said report author Nicole Stewart. "Organizations can begin to address the issues through better tracking of the number of absences and reasons for absenteeism."
See also: The Bliss Point: why your office is empty in summer - HRM Online
Employers needed to become educated in what drives absenteeism and how they can reduce it, according to Morneau Shepell VP of research and integrative solutions Paula Allen.
"The costs of absenteeism and short- and long-term disability should not be viewed as the cost of doing business. It's something organizations can manage," Allen said.
Just 15% of organizations are tracking direct costs of absenteeism, according to the study.
"Absenteeism problems have a direct impact on the ability of organizations to deal with major business issues," Allen said. "addressing the costs of absenteeism should be one of the first steps that organizations take because absenteeism costs can be reduced and the talent can be retained."
Read more: Should a hangover qualify as sick leave? - HRM Online
A different report released this week gave insight into the rising absence rates. The C.D. Howe Institute publication Absent With Leave: The Implications of Demographic Change for Worker Absenteeism found that demographic forces are helping drive up the Canadian workforce's reported absence rates owing to illness.
The data showed that the aging population meant employers were likely to see absenteeism continue to increase over the next decade.
Workplaces and government practices and policies must adjust to these realities, through a combination of accommodation, flexibility and planning, author Finn Poschmann said.
Watch: Doctor details: what medical information is HR entitled to?
"Employees and employers, particularly those in the public and unionized sectors, the implication is that some accommodation and financial planning will be warranted," he said. "Demographic ageing will continue to put downward pressure on days of work per employee, and arguably so on their output. Smart policies are required to ameliorate the impact on the economy."
Absenteeism due to family obligations was also on the rise, such as employees staying home to care for sick children. Flexible work and work-from-home policies can be one way to manage this type of absenteeism by reducing the loss of productivity.
The report authors suggested personal, family and sickness leave provisions should be negotiated in a manner that matches the expectations of employees and employers, so organizations can better manage finances, while allowing individuals to manage their work and family obligations.