The airline says there are both financial and reputational advantages to providing employees with a safe working environment.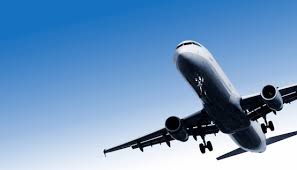 WestJet has rejected allegations made by a former flight attendant that it fails to provide a harassment-free workplace, saying there are both financial and reputational advantages to doing so.
"WestJet denies allowing harassment to exist in its workplace," reads one court document. "There are clear financial and reputational incentives for WestJet to provide a harassment-free workplace to all employees."
The Calgary-based airline filed the response this week, arguing against granting class-action status to a lawsuit launched earlier this month by former employee Mandalena Lewis.
The lawsuit is Lewis' second against the iconic airline – in the latest, she claims that unfair treatment and workplace harassment is rife within the organization. She said she pursued the proposed class action after multiple women approached her following her initial complaint.
According to the Associated Press, behaviours mentioned in the latest notice of claim include sexist jokes, obscene comments, unwelcome physical contact and "midnight knocking," which Lewis defined as a request or demand for late-night sexual favours by pilots while on a stopover.
"The common denominator was definitely fear," she said in an interview. "They were afraid to say anything for fear of losing their jobs, which is really sad and just shows there's a bigger problem that needs to be addressed."
However, the company has hit back at the former flight attendant, who they say was fired for her poor attendance, extensive disciplinary record and insubordinate attitude.
"From the beginning of her employment, Lewis had consistently poor attendance," the court document says, describing the eight instances she was formally disciplined.
"Lewis's grossly insubordinate and insolent email, combined with Lewis's extensive disciplinary record, warranted the termination of Lewis's employment for just cause," it continued.
The Vancouver-based campaigner has previously claimed that she was fired after reporting a workplace sexual assault.
More like this:
Tech firm Tinder offers internship to ousted student
100 per cent of HR pros would consider 6-hour work day
Are workers happier than ever?