The professional networking site is at the centre of a workplace-sexism storm after one user publicly shamed another.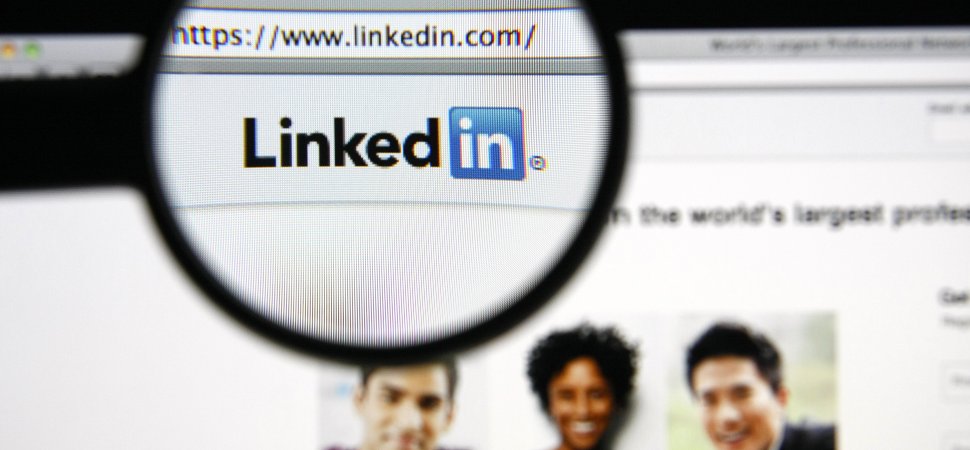 LinkedIn has found itself at the centre of a sexism-in-the-workplace storm this week after one user publicly shared an inappropriate message she'd received online.

UK-based barrister Charlotte Proudman added solicitor Alexander Cater-Silk as a contact and in response, he sent what seems to be the most hotly-debated message of the year.

"Charlotte, delighted to connect, I appreciate that this is probably horrendously politically incorrect but that is a stunning picture!!!" he wrote.

"You definitely win the prize for best LinkedIn picture I have ever seen," Cater-Silk continued. "Always interest [sic] to understand people's skills and how we might work together," he added, before signing off.

Proudman, outraged, responded to the message – slamming it as "unacceptable and misogynistic." She then shared the interaction on Twitter.
How many women @LinkedIn are contacted re physical appearance rather than prof skills? @Jessica_Asato @ObjectUpdate pic.twitter.com/YglDA1JdEX

— Charlotte Proudman (@CRProudman) September 7, 2015
As the story went viral, a wave of online vitriol followed – for both Carter-Silk and Proudman.
While some have heralded Proudman's decision to expose everyday sexism in the workplace, many have chosen instead to target 27-year-old – branding her a "Feminazi" and insisting she has committed "career suicide."
Franklin Sinclair, a partner at one of the UK's largest law firms, has publicly stated that he would not give work to Proudman, purely as a result of the furore.
"It's because of her lack of judgment and her breach of confidence," he told the Guardian. "If a member of my staff had done it, I would be furious about how that reflects on the firm."
Offended Proudman has also been outed as a hypocrite – it's been revealed that she too is guilty of a lecherous comment or two.
It emerged that the award-winning human rights barrister has commented on pictures of men on
Facebook
– on the profile of a postgraduate student at Cambridge, where Miss Proudman is on sabbatical from her chambers to study for a PhD, she wrote: 'Hot stuff!', while under an image of a long-haired male friend, she wrote: 'oooo lalala!'
She also told female friends they looked 'sexy' and 'stunning' – the same word used by Carter-Silk.
"There is clearly sexism in all walks of life and all professions that affects both men and women," added Sinclair.
"I had a gentleman who saw me today who said he had to sit separately from the women he works with because of how crude and sexual their conversations are; he feels intimidated. It's not right either way, and in the workplace it's unlawful."
Fifty-seven-year-old Carter-Silk has spoken out in defence of his original message, saying; "Most people post pretty unprofessional pictures on LinkedIn; my comment was aimed at the professional quality of the presentation on LinkedIn, which was unfortunately misinterpreted."
The married father-of-two has received criticism online but little as scathing as the comments made against Proudman.