Seventy per cent of women working for global organizations say they want overseas assignments – so why are so few ever given the chance?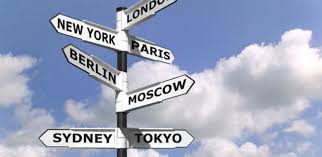 (Bloomberg) Women working for big global companies say they aren't getting the international assignments they need for career advancement because employers think they're less mobile than men, according to a new
PwC
survey.
More than 70 percent of millennial women in the study said they want to work outside their home country. Yet only 20 percent of international postings are filled by female workers, according to a poll of 3,900 male and female professionals and companies with headquarters in 23 countries. The study, released Thursday night by the consulting firm, defined millennials as people born between 1980 and 1995.
"Too many overseas assignments are still today generated by an old-boy network" that assumes men are more willing to relocate, said Peter Clarke, PwC's global mobility services leader. Companies "need a fact-based understanding of people's willingness to take an assignment."
Women make up just 4.4 percent of S&P 500 chief executive officers and hold about 20 percent of board seats, even though they now represent almost half of college graduates and entry-level employees at large firms. Six in 10 of the companies surveyed said international assignments are critical to potential managers gaining experience, connecting with more senior role models and getting promoted, according to the survey.
Only about 20 percent of the companies said they align diversity goals with programs to help executives move around the world, Clarke said.
"CEOs are worried about the talent pipeline," he said. "But right in front of them is this tremendous growth experience of global mobility that can transform the career of women, particularly early on. It's so underutilized."
Wrong Assumption
The study found that bosses often mistakenly assume that women won't take on foreign assignments because they have children. In fact, a nearly equal number of executives -- 41 percent of the women and 40 percent of the men -- who said they wanted overseas assignments already were parents, PwC found.
"Is this a real barrier or an assumed barrier?" said Aoife Flood, a senior manager of the PwC global diversity and inclusion office, and a researcher for the study. "Organizations need to really make it clear to all of their populations the types of opportunities that are required for advancement."
Drawing Cards
Companies also should recognize overseas assignments as drawing cards for future top managers. About 64 percent of women said that going overseas was both key in attracting them to their employer and a factor in retaining them.
One respondent, Avril O'Flynn, was among the first women that Kerry Group, a Dublin-based food ingredient supplier, sent to Singapore when she relocated in 2013. Since then, several women have followed her example, she said in an interview.
"One of the reasons I did select Kerry was that they did have international opportunity," said O'Flynn, 34, who is Irish. "It has really helped me to look at our business through a different lens and it certainly provided me with different insights."
More like this:
"We were dead wrong," admits Google HR team
Here's what 7 in 10 workers are worried about
Three recruitment methods to attract better candidates