Is hiring managers "one size fits all" approach losing them good candidates? One young job seeker takes HR to task.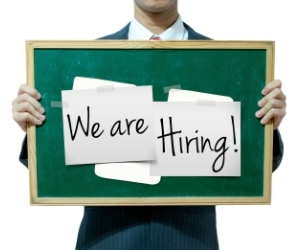 It's not uncommon for entry level positions to receive 500 applications, leaving HR to sort through and assess the masses of young candidates. But should hiring managers be more aware of their young candidates' needs and limitations?
One recent job-seeker says the costs of job hunting can be overwhelming for a recent grad.
Globe and Mail blogger Victoria Hoffman says she took to washing her interview suit in the sink and walking long distances to interviews to cut down on costs.
"I've learned a number of valuable lessons during job interviews: ask the right questions, avoid wearing grey (should you be prone to stress sweat), and have at least $10 in your pocket at all times," she says. Costs such as printing copies of her resume, transportation to and from interviews and investing in proper interview attire were tough to fit into her tight budget.
"Whenever a phone meeting was requested, I asked if they would consider Skype or a
Google
Hangout instead to stay within my monthly minutes, and I learned that the handful of companies who agreed to meet me halfway were those who considered me as a serious candidate," she said.
The "who's paying" dance at the end of an interview in a café was another stressful moment. While most companies would expense her coffee, in a few cases Hoffman found herself hoping her debit card would hold up.
HR Takeaways
No surprises
A candidate who is worried about how they'll pay for their coffee is not focused on giving the best responses or listening to information about the role. Let all candidates know early in the process what each step will look like, what your expectations are, and that you'll be paying for their coffee.
Forgive the small things
One anecdote Hoffmans tells is about colouring in black shoes with a marker because she was worried about the scuff marks. If you notice a small detail like scuffed shoes or an ill-fitting suit jacket on a young candidate chalk it up to a low bank balance and move on to more important things like their fit in your company.