A recent Court of Appeal decision offers HR insight into the pros and cons of appealing a case that didn't go the employer's way.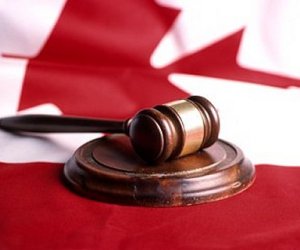 The
Ontario Court of Appeal
has released a decision that cuts a $1.45 million award by more than 50%.
In 2012 the Meredith Boucher was awarded $1.24M in compensatory, mental suffering, aggravated and punitive damages for her claim that she was constructively dismissed as a result of the bullying and abusive conduct of her Walmart store manager.
In its recent decision, the Court of Appeal reduced the total damages awarded against the store manager from $250,000 to $110,000, and against Walmart Canada from $1,000,000 to $100,000.
The Court of Appeal found there was ample evidence for a reasonable jury to conclude that the store manager intended to subject Boucher to his behaviour in an attempt to make her quit her job. The court found the tort damages of $100,000 high but reasonable, and decided to reduce the punitive damages from $150,000 to $10,000, concluding that was sufficient to denounce the behaviour and provide a deterrent to others.
Walmart Canada's counsel argued that the jury had already awarded Boucher damages for mental suffering in its decision against the store manager and said the retailer should not have to pay as well, but the court dismissed this argument. Boucher was awarded $200,000 on these grounds and kept the damages at that amount.
However, the Court allowed Walmart Canada's appeal against the quantum of the punitive damages award and reduced the amount awarded from $1,000,000 to $100,000. It found the original reward was not required, and that the trial judge erred in assigning blame for the store manager's behaviour to the retailer.
Despite this error, the Court did not overturn the punitive damages award because there was sufficient evidence to support the jury's award of punitive damages based on the finding that Walmart Canada, among other things, failed to take appropriate steps to address Ms. Boucher's complaint and to protect her from the store manager's misconduct.
Hicks Morley lawyer Shane Todd said the decision "restored balance" to wrongful dismissal damages.
"The punitive damages awarded by the jury were almost twice as large as next largest award in a reported employment law case. By reducing the punitive damages award so significantly in this case, the Court of Appeal has reaffirmed the principles of rationality and proportionality that must underlie a punitive damages award," he said. "The decision is also notable because it affirms an award for punitive damages against an employer cannot be based solely on an employee's wrongdoing."
The employer must have engaged in conduct that is harsh, offensive, high-handed, or otherwise warranting punitive damages.
"Mere negligence by the employer is not sufficient," Todd said. "However, an employer may still be vicariously liable for an award of punitive damages against an employee made based on the employee's misconduct."