Obesity itself is on the increase yet still employers admit they are less likely to hire an overweight applicant – why?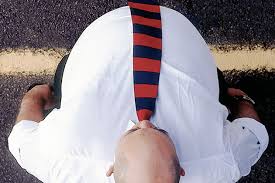 All around the world waistlines are getting wider but it seems our attitudes are out-of-sync with our appetites as almost half of employers admit they are less likely to hire an overweight applicant.
In Canada, obesity rates have tripled in less than 30 years – approximately two thirds of adults are currently classed as above average weight and about one quarter of the entire population fall into the category of "clinically obese."
"People think sometimes that, because obesity rates continue to increase, we really shouldn't have this problem with bias and prejudice, that attitudes should be getting better and more tolerant," says Rebecca Puhl.
However, according to Puhl – who is the director of research and weight stigma initiatives at the Rudd Centre for Food Policy and Obesity at Yale – weight bias is actually getting worse.
In a recent study by one employment law firm, almost half of employers admitted they would be less inclined to hire a candidate who was obese.
Crossland Employment Solicitors examined the attitudes of 1,000 employers and found that 45 per cent said they would less likely to recruit an applicant if he or she was obese.
Almost two thirds (61 per cent) of employers surveyed were worried about potential costs to the business when it came to accommodating the side effects of obesity and 63 per cent said they feared being taken to court on grounds of discrimination if the worker's needs weren't met in future.
Just over a quarter, 26 per cent, were less inclined to hire an obese person due to a lack of awareness of the laws around employing obese workers.
Additional comments included concerns that they "wouldn't be able to do the job required" and "are unable to play a full role in the business."
Are you biased against obese applicants or employees? Or do you feel you've been discriminated against in the past? Share your thoughts below.
More like this:
Is Toronto Symphony Orchestra preventing freedom of speech?
How HR can lift morale during times of high-stress
How to overcome "Imposter Syndrome"