A large settlement sends a strong message about the dangers of age discrimination and assumptions in the workplace.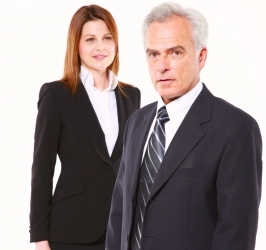 A large recent settlement sends employers a warning about avoiding assumptions about their older employees' retirement expectations.
Paul and Shirley Filiatrault established Tri-County Welding Supplies Ltd. In 1967 and sold it to Air Liquide Canada In. in September 2009. Both were fired four days later.
An agreement signed in 1996 gave the Filiatraults the right to trigger a purchase of Tri-County's shares by Air Liquide when they were ready to sell, at a price set by a share purchase formula.
The agreement guaranteed the Filiatraults's three sons their jobs for at least three years when Tri-County was sold, but there were no similar provision for Paul, then working as president and CEO, and Shirley, who was the VP of human resources.
Air Liquide argued that the owners could be fired without notice because the agreement did not specifically cover their terms of future employment. However, Justice Beth Allen found the $11 million the Filiatraults received did not mean they had to resign or retire if the company was sold.
The judge awarded $898,950 to Paul and $262,500 to Shirley.
"The end of mandatory retirement was expected to lead to some wrongful dismissal cases involving senior workers, and we are in fact beginning to see this," York University professor of law David Doorey said. "In this case, there was no suggestion that the employees were incapable of performing the work. The case really turned on what the parties had agreed to."
The already high award could have been even higher, but the plaintiffs agreed to take 18 months' notice. The court would likely have awarded more than 24 months.
"The court sent a clear signal that in the post mandatory retirement era, employers should never assume that seniors don't want to keep working, and nor should courts make that assumption," Doorey said.
The court also found the two employees had tried to mitigate by looking for work, however, the odds of people in the early 80's finding reasonable, alternative employment are very low.
"Although it is unlawful to refuse employment based on age, few employers are hiring 82 year olds. This raises the question of whether requiring them to mitigate in the normal sense of sending out reams of job applications even makes sense," Doorey said. "Certainly, employers will have a hard time showing that doing so would have lead the employee to find new comparable employment."
Older workers are increasingly choosing to stay in the workforce, as shown by increasing employment rates for those aged 65-69, which almost doubled from 13% in 2000 to 23% in 2011.
It's vital that HR and employers have conversations with employees about what they want and expect from their future with the company, whether that is to retire early, gradually reduce hours, or continue working until their 70s or 80s.