EMPLOYMENT HERO, SAGE, and SUBSCRIBE HR are the top-performing companies for Human Capital Management Systems in Human Resources Director's HR Service Provider Awards 2018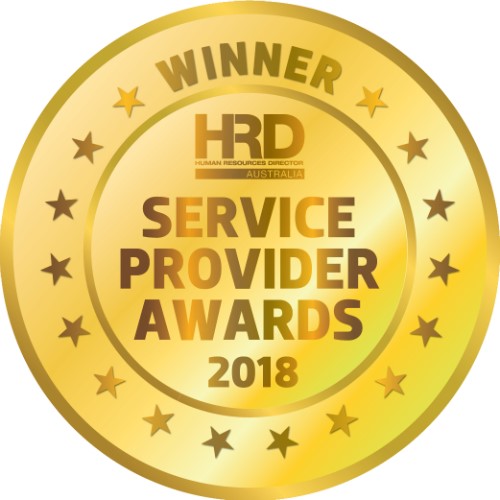 Gold -
EMPLOYMENT HERO
Silver -
SAGE
Bronze -
SUBSCRIBE HR
Replacing last year's HRIS category, the Human Capital Management Systems Category also sees a significant shake-up in the medallists. One of the toughest categories, it's essential for businesses to be continually innovating within the field, providing new services and meeting the ever-evolving needs of the HR industry. This year's entrants have demonstrated themselves to be more than capable performers, singling themselves out as exceptional achievers within their field.
Collecting gold, Employment Hero has earned acclaim from the industry, thanks to its pioneering approach to HR tech. Expanding beyond its traditional product base in recent years and into new territory, the company has leveraged its knowledge base in a unique fashion to bring its signature touch to new areas of HR.
"Employment Hero has shown to have stepped above their peers [and] developed a tool that has considered and delivered for all stakeholders," noted one judge. "WorkLife will revolutionise this space and has created a true point of di­fference against other providers."
Sage was also highly praised for its contribution to the modern HR landscape with its Cloud People solution. Winning the silver medal this year, the organisation prides itself on its ability to provide businesses with a scalable solution that engages and grows your top people, while also aiding their ability to attract top talent.
"In the ever-changing landscape of work, Sage understands the importance for HR to integrate a system that supports remote operations in one centralised location," said another judge. "Sage has automated the core HR functions, simplifying the employment journey."
Additionally, Sage's Cloud People solution can be linked with its payroll system MicrOpay, ultimately making for an effective, customisable end-to-end solution for HR professionals.
Rounding out the category with bronze is Subscribe HR. Providing a firm base on which organisations can build their HR strategy, the company's program allows data to be easily centralised in one place. In a world where data has become the lifeblood of many organisations, Subscribe HR continues to impress and provide top-quality service to its clients.
Congratulations to all the medallists in the Human Capital Management Systems category.