A new report by the Workplace Gender Equality Agency (WGEA) suggests that organisational gender equality initiatives are failing. With women making up half of the nation's workforce, why is the number of female executives so low?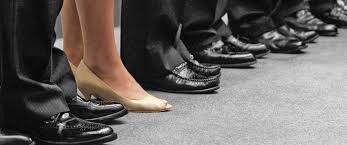 Forty-nine per cent of the Australian workforce is female, but gender inequality is alive and well, according to new findings by the Workplace Gender Equality Agency (WGEA).

The WGEA launched details today of their latest investigation into gender equality in the workplace.

Research was conducted with over 11,000 Australian employers and around 3.9 million employees to produce 'Australia's gender equality scorecard'.

The research shows that the representation of women "steadily declines" when moving up the management levels – only a quarter of Key Management Personnel (KMP) are women, with just 17.3% of CEOs being female. According to the report, one in three employers have no female KMPs, with even less having no other executives or general managers who are women.

"What the research shows is what we've always known in the past: organisations are ignoring the gender gap issue, not engaging it," Helen Conway, JOB TITLE, told HC.
Less than one in ten organisations in Australia has set a target to increase the number of women in the boardroom, despite low numbers of female executives nationwide.
The WGEA's investigation has also shown that the pay gap remains relatively wide, sitting at just below 25% for full time total remuneration.

And the report's findings are rather pessimistic – at the rate that things are moving, the gap is unlikely to narrow: a mere 7% of employers have an overall gender equality strategy in place, while less than one in four have conducted a gender remuneration gap analysis to check for potential pay equity issues.

"The pay gap won't magically fix itself," Conway said. "We want to encourage employers to take steps to look at their gender pay gap, and the only way they can do that is to look at their data – that's the starting point."

Perhaps part of the problem is a lack of communication between employers and workers – less than half of employers consult with employees in relation to gender equality matters.

"There's no one single best method for doing this," said Yolanda Beattie, executive manager of public affairs at the WGEA. "It really depends on the workforce – if it's largely not office based then a survey or staff meeting probably won't be the best method. In any case, it's going to take a number of different forms to gather sufficient feedback."

Beattie told HC that surveys often act as a good base for gaining a sense of employees' views.

"This makes it possible to build on data using focus groups and meetings," she said. "Employers can then move onto interviews to gain precision and detail about areas where workers are feeling disappointed. This, I think, is the part that employers don't do particularly well – but interviews are critical for learning what the issues are, how much they are costing the business in terms of human capital, and how they can be tackled."

"It's very clear that organisations are not taking a strategic approach to this issue – this is absolutely verified by the data we've collected," Conway added. "While some organisations have put initiatives in place, they are failing because they are not underpinned by strategy."

She also told HC that the WGEA has developed a gender equality tool kit to help employers improve their performance which was launched today.

"It's a pretty simple and logical tool kit which employers can follow to improve their performance," she said.

The kit allows employers to measure their performance in comparison to others' and track their performance over time.