The two women were involved in orchestrating schemes to steal from New York City's government benefit programs.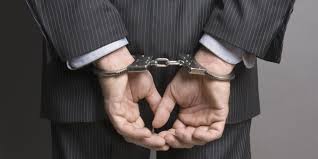 One current employee and one former employee of New York City's Human Resources Administration were arrested and charged last week with orchestrating schemes to steal $2.1 million (AU$2.85 million) from government benefit programs.

Assistant office manager Cherrise Watson-Jackson was charged with wire fraud and with conspiracy to commit mail fraud in connection with the scheme, in which she received kickbacks for defrauding public assistance programs.

Eleven others also face the same charges.

"Watson-Jackson employed recruiters, who found people receiving food stamps and offered them money in exchange for their Electronic Benefit Transfer cards," the New York Times reports.

The information on the cards was used to gain access to funds linked to their public assistance accounts and Watson Jackson then issued fraudulent food stamp benefits to those accounts.

"In one case, an associate in the scheme used about $120,000 (AU$163,720) in fraudulent food stamp benefits at a BJ's Wholesale Club over five months to buy Red Bull, the energy drink, in bulk," the paper reports.

The drinks were then resold to neighbourhood grocery stores, with the proceeds going to Watson-Jackson.

Former job-opportunity specialist Petronila Peralta was fired last year as a result of the investigation and is charged with conspiracy to commit wire fraud and aggravated identity theft.

She is accused of stealing more than $600,000 (AU$818,600) in cash assistance benefits between 2008 and 2011 by issuing more than 800 fraudulent benefit payments to about 140 people who were not entitled to them.