Justice Rita Zammit dismissed the case, finding that if the farting occurred it "would not necessarily amount to bullying"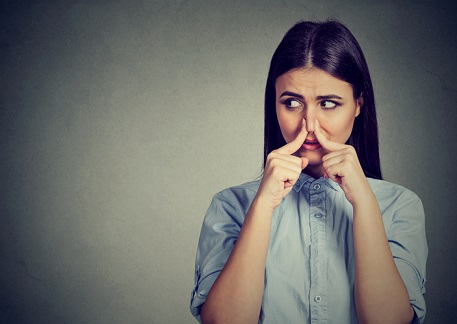 A court in Melbourne has thrown out a $1.8m case in which a worker claimed his boss was frequently and deliberately passing wind at him.
After an 18-day trial before the Supreme Court of Victoria, Justice Rita Zammit dismissed the case, finding that even if the farting occurred it "would not necessarily amount to bullying".
The case involved David Hingst, a contractor, accussing his supervisor, Greg Short, of bullying – however, a judge ruled that passing wind on an employee does not constitute harassment.
Hingst claimed that Short started farting the day he returned to the head office and took a desk in the communal office space, and this escalated to occuring every day.
Phillip Hamilton, a former employee, told the court he recalled times Hingst "got quite offended by some of the stuff that went on".
"Obviously there were incidences where [Mr Short] had a propensity to walk over to the printer, which was next to me and I think [Mr Hingst] sat behind where the printer was and [Mr Short] would flatulate [sic], he would fart you know and that would happen quite frequently," he said.
"I mean I would laugh it off or you know walk out or whatever. But I knew that [Mr Hingst] took quite offence to it and I — to be honest at the time I didn't understand.
In the end, the court ruled that the issues stemmed from redundancies rather than passing wind. Justice Zammit added: "Indeed, on (his) own evidence, had he not lost his job and been abused over the telephone, the flatulence would 'never have been a big issue."
Justice Zammit said Hingst was "profoundly hurt by the loss of his employment" and "reacted in an extreme and unreasonable way", leading him to "seek revenge against those whom he blames for his loss".
"Mr Short did not bully or harass the plaintiff," said Justice Zammit.
"Nor did any other employee at the defendant company ... Mr Hamilton's evidence was that there was some inappropriate behaviour in the office, including passing wind, but that it was 'typical banter or mucking around'.
"He said that the plaintiff appeared offended by people passing wind. I do not accept the plaintiff's evidence about the frequency of Mr Short's flatulence in the office or that it was targeted at the plaintiff. I prefer Messrs Short and Hamilton's account of this peripheral incident.
"I am not persuaded that the plaintiff was bullied in the workplace. Nor am I persuaded that the defendant should have known that he was suffering from a depressive or stress-related condition and negligently failed to intervene."
And while this case may seem like a stand-alone incident, the reality is smells in the office have the propensity to infuriate workers. A recent report from Robert Half found that just 42% of offices have a fragrance-free policy.
The most annoying office smells were overdone boy fragrances, stinky food having a strong fragrance, i.e. candles or flowers, on one's desk.