Manners matter but sometimes a person is already hired before HR realises they lack etiquette. So how can HR avoid this? Employ a 'fake HR', according to one CEO.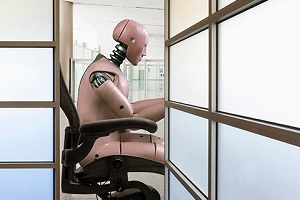 It can be hard to garner a person's true personality in a half-hour interview; they seem nice enough; the skill set is there and they're hired. A few weeks into employment it turns out they are not such a great person – they're a bad hire.

So how can HR help circumvent hiring someone who lacks in the manners department? According to WordofMouth.org CEO Andy Sernovitz companies should have a fake HR professional – it's a technique he employs himself at his firm.

Writing on his blog Sernovitz explained his method:

"We have a fake head of HR named Preston Firestone. Job seekers call and ask for Preston (who is never there, of course). We listen to how they treat the person who answered the phone. Preston has saved us again and again from someone who would have been hired, but was actually a complete p***k."

Sernovitz wrote it was a lesson he learnt early in his career and recommends paying close attention to how people treat those who are junior to them to establish where their manners lie.

His approach has been met with positive feedback – McCarthy Building Companies Corporate Director of Staffing, R. J Morris, writing a blog post for Fistful of Talent commented that he appreciated that the test gauged how potential candidates treat people when no one is looking.

He stated his company also took a different approach to interviews to also discover the "realness" of potential hires.

"In our shop, when college engineers visit, we get them to a dinner or to tour multiple jobsites. Part of this is a realistic job preview, but the other part is exposing the candidate to lots of our people and vice versa. Afterwards, we quiz everyone they met – from formal interviewers to the staff members who drove them around," he wrote.

"We are not trying to trick anyone—we just believe you get to see the 'realness' of people when you take them out of a traditional interview and gather multiple data points."

He added that if manners are important to a company then organisations should try to find a way to measure it. According to him Preston Firestone is a "decent start".

Do you agree with having a fake HR? Let us know your thoughts in the comment section below.