HRD asks an international legal expert about the processes and accepted reasons for termination without notice in Singapore, Hong Kong and China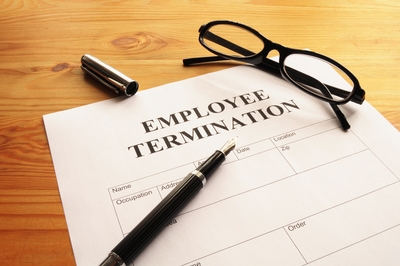 Terminating an employee without notice can be hard enough for HRDs overseeing a single office. For those with regional responsibilities, the complexities become even more difficult thanks to varying employment laws in each country.
HRD
sat down with Caroline Berube, managing partner of HJM Asia Law, to talk about when firms could legally terminate someone without notice in Singapore, Hong Kong and China.
Singapore
The employer can terminate a contract without notice by paying the employee salary in lieu of notice, Berube said; "This is money equivalent to the salary that the employee would have earned during the required notice period."
Reasons for termination without notice include if an employee is absent from work for two consecutive working days without:
Prior approval
A good excuse
Informing the employer
Attempting to inform the employer
Hong Kong
Termination without notice can occur in Hong Kong for the following reasons, Berube said:
Serious misconduct
Fraud or dishonesty
Habitual neglect of duty
"The valid reasons for standard dismissal are the conduct of the employee, the skills of the employee, redundancy, statutory reasons or other substantial reasons," Berube explained. "In other words, the reasons are flexible."
It is important to have a valid cause when terminating an employee, she added. "If the employee is employed for at least 24 months and is not dismissed for a valid cause, the employee can claim extra pay or be reinstated."
"In the event employment has lasted less than 24 months, reinstatement is possible but damages are capped to HKD 15,000."
China
In China, conditions for termination without notice are even more varied, said Berube. Reasons permitted include:
Serious violations of employer's rules and regulations
Gross negligence in work performance
Personal interests that prejudice the employer
A voided contract caused by the employee
Criminal convictions against the employee
If an employee establishes a relationship with another employer, termination without notice is permitted if the second contract seriously disrupts the first and/or the employee fails to rectify the matter after it is brought to their attention by their first employer.
"The relevant labour union must be informed in writing whenever the employer terminates a labour contract unilaterally," Berube added.
The employer must also provide the employee with a certificate of termination which includes:
The effective date when the contract is terminated
The date when the termination occurred
The position held by the employee
The total duration of employment
Related stories:
Employee dismissal across Asia: How much notice do you need to give?
Terminating an absent employee – what you need to know
Retrenchment masterclass: What HRDs need to know